In one of his conversations,
Junnie
asked:
Have you been around a celebrity/ies? and what was the feeling of seeing someone you just on TV or listened to from CDs? Who was he/she? Were you in awe and star struck?
This reminded me of my brush with minor celebrities, an odd mix of people.
There was that time I posed with Penn:
And of course, when Penn is around, Teller can't be far behind: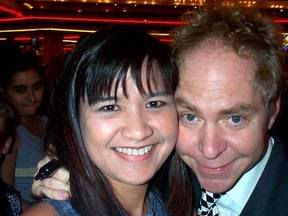 One time, while waiting to check in at the Paris hotel in Las Vegas, this guy approached us and begged if we would buy his Barry Manilow concert tickets for that night, since his date didn't show up. I do like Barry Manilow, and I promised my hubby I'll never tell any of his friends, so we bought the tickets. It turns out it was on the
second freaking row, right smack at the center!
I sneaked these pictures, even though they were so strict with the cameras they were actually asking people who take pictures to leave: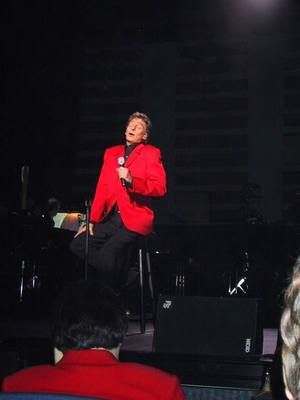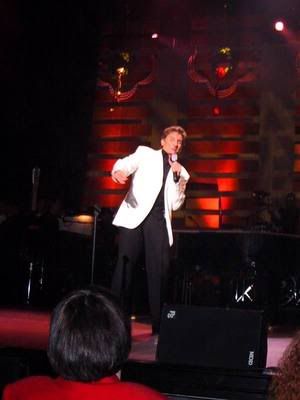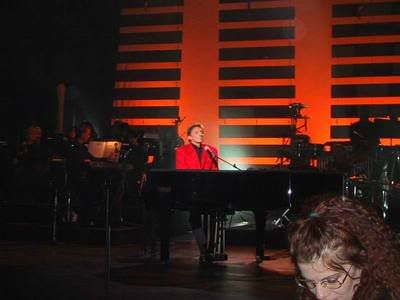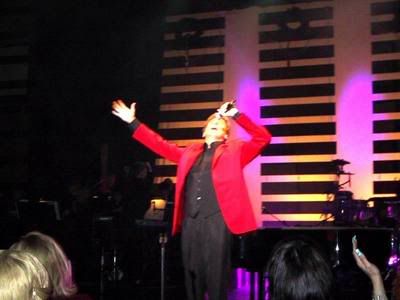 We were so close they wouldn't even consider me for the "Can't Smile Without You" sing along even though I frantically waved - they got this older lady from the sixth row. And she didn't even know the words! Boo.
And while leaving the concert, I saw Olympic figure skater Brian Boitano, and even if I'm a diehard Kurt Browning (Brian's rival) fan, I couldn't resist asking for a shot: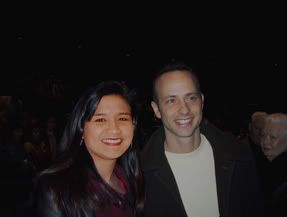 I don't usually take pictures at concerts, but I just had to snap one of (a very minute) Rick Springfield (my biggest childhood crush!) when he was headlining EFX in, where else, Vegas: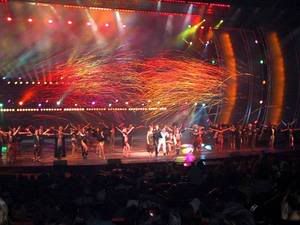 And of Madonna from her Reinvention Tour with my camphone: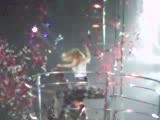 In closing Junnie asked:
nag pa autograph ka ba?
No, I never ask for autographs. I don't see the value in them. I don't think I'll ever whip out an autograph and find joy in it, or show it off to friends. That's why I don't understand why they go for mega bucks in eBay.
I remember when I was younger. My mom worked at the Philippine airport, and she excitedly went home one day giving me a piece of paper with all of the Menudo's autographs on it. I just feigned excitement to make her happy. I don't even know what became of that piece of paper. Too bad, 'cause I'd love to see young Ricky Martin's signature again. Mmmm... Ricky Martin. I wouldn't mind a shot of that!